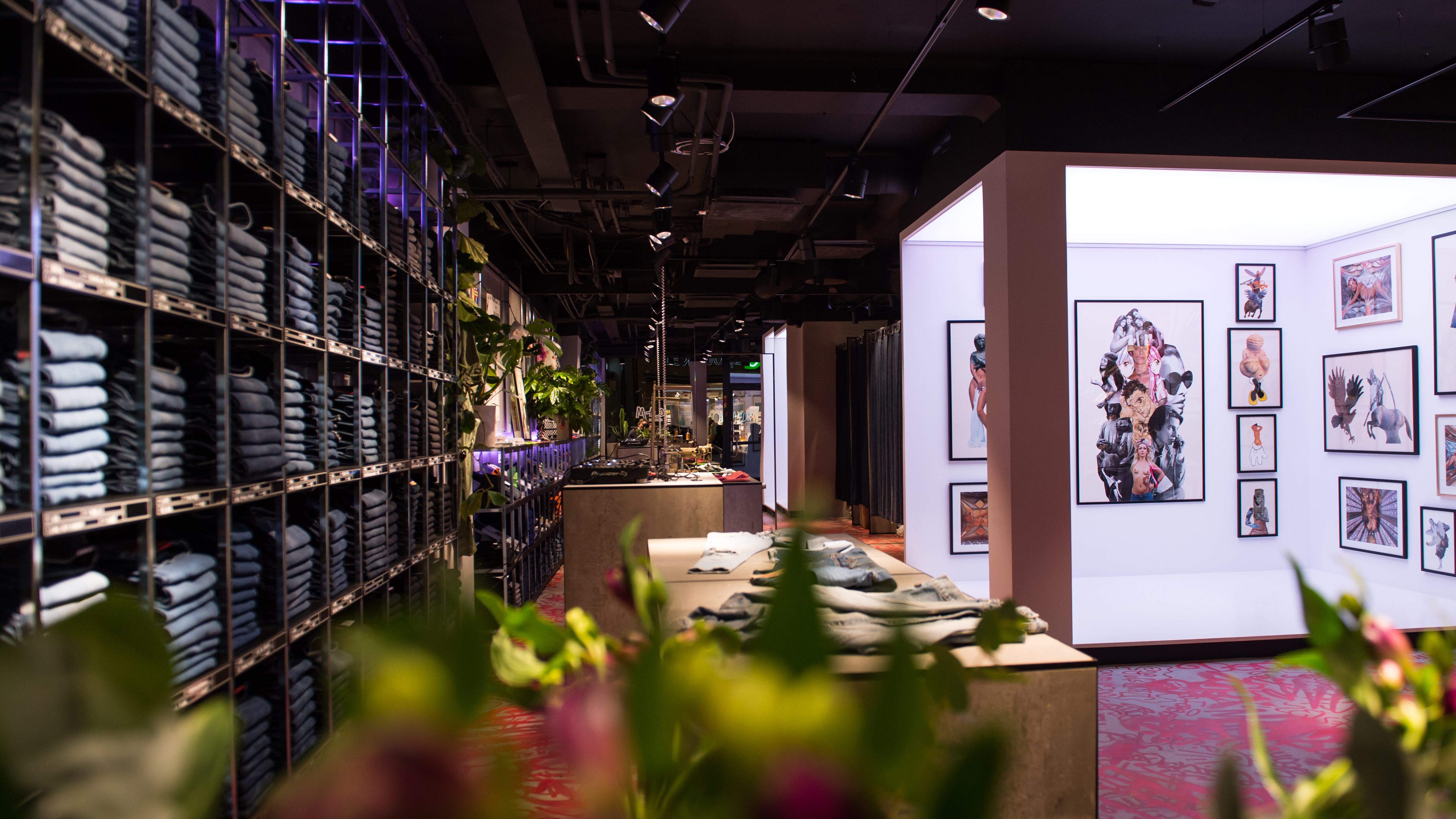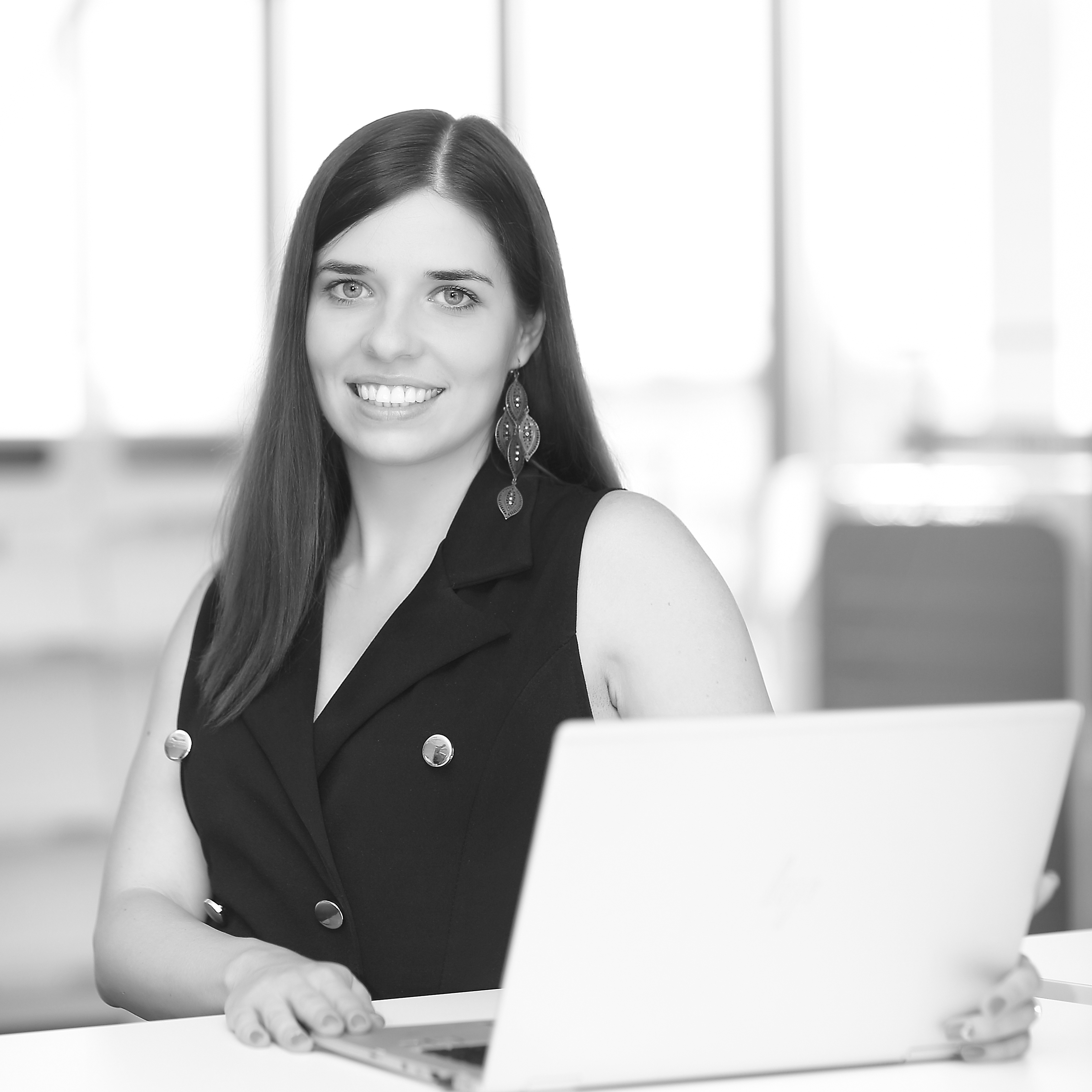 Light is essential for human life, it affects our mood, health and well-being. It has a direct influence on how we feel within a space. Even more, if the environment is where we go to shop, the light influences our opinion of a product, and finally, our decision to purchase.
From a retail perspective, retail companies need to consider how lighting can impact their customer experience. Lighting highlights interior elements, product quality and how the customer will perceive the brand.
Well thought out lighting can affect cognitive purchasing behaviour. Therefore, retailers need a proper lighting solutions that makes the store environment attractive, inviting and encourages customers to spend time and money in the store. To do so, it is very important to think about how you want customers to feel when they visit your store. Cool color lights can make environment feel more spacious, modern with a clean look. While warmer lights make environment to feel more cozy and comfortable, create a pleasant atmosphere and make customer feel safer and relaxed meaning they may extend their shopping time.
Together with Alicia Belsing, Lighting Designer at Fagerhult (a company that develops and manufactures professional lighting systems for public environments, indoor and outdoor) we will walk you through different lighting techniques and show you real examples.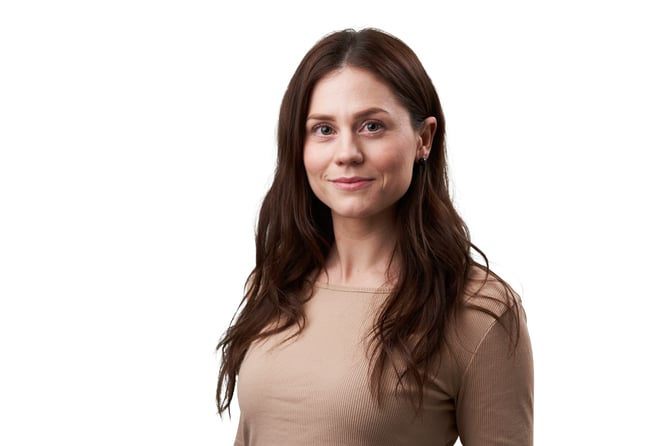 Alicia Belsing, Lighting Designer at Fagerhult
---
If you're interested in improving your store's lighting, we're here to provide you with valuable insights about:
Contrast

Vertical Lighting

Light color

"Room in Room" feeling

Backlight
---
Contrast
Contrast is one of the most important aspects of retail store lighting. Appropriate lighting contrast allows customers to perceive the products and to feel more comfortable in the store.
Low contrast is suitable for smaller environments where you want to get an airy feeling, to make the environment to look more spacious. Using a low contrast in a store, the lights falls on the ceiling, walls and the floor, it helps to see all products quicker and creates easier orientation in the room.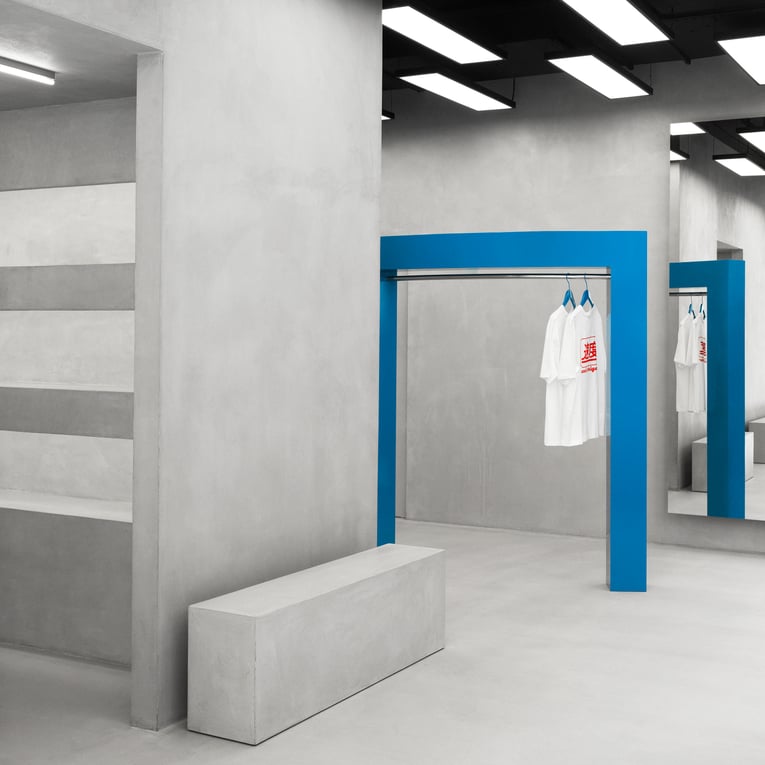 Low contrast lighting
In this environment low contrasts is created with the help of a general light that illuminates walls and floors.
The environment feels airy and easy to navigate. The light enhances the architectural elements.
High contrast lighting can be a perfect solution for creating a luxurious feeling. Combination of light and dark areas focuses the attention to selected products and furnishings. There should be a reasonable level of ambient light in a store with some dark areas. This should be combined with accent lighting on the important products and sections which helps to direct the customer's attention to the areas you want.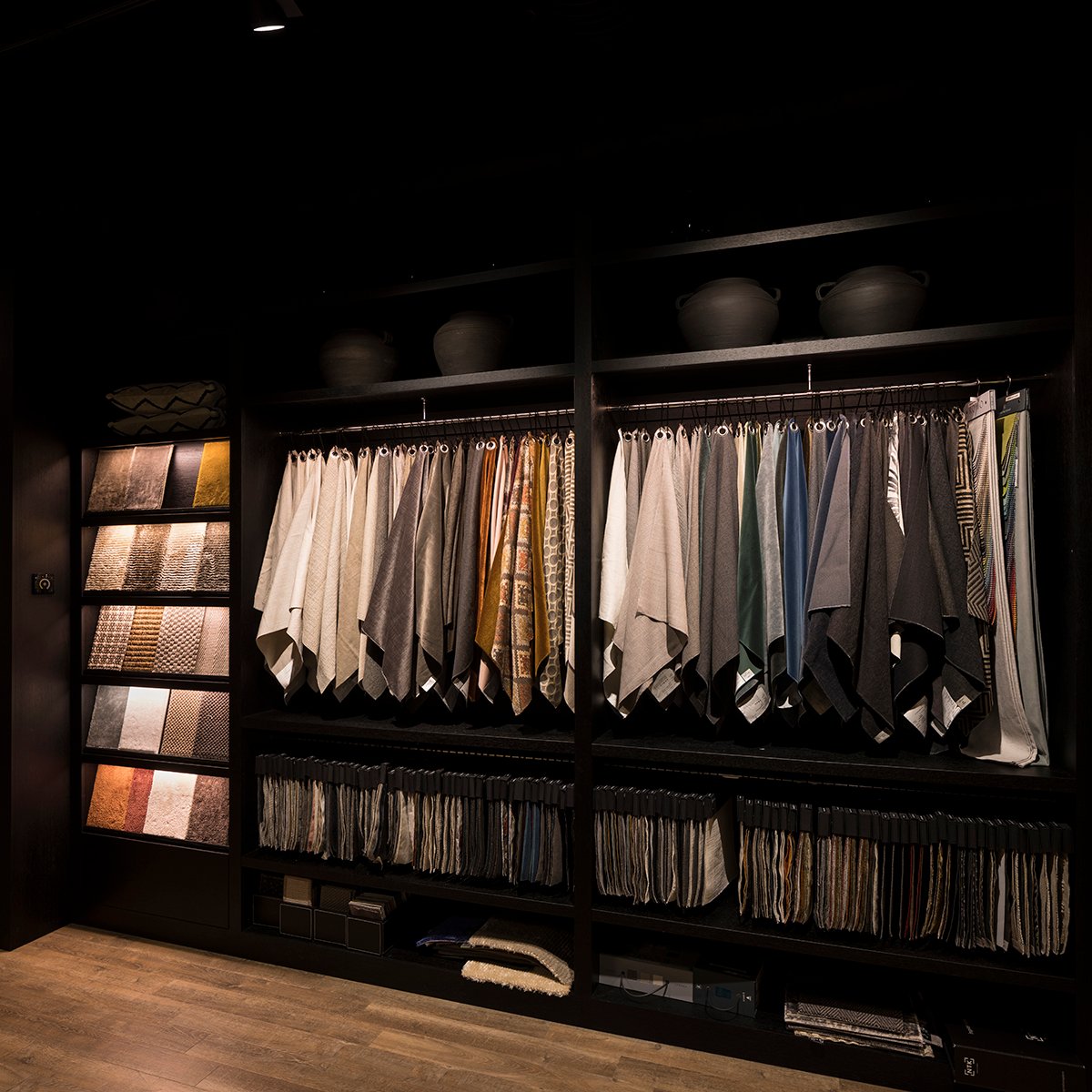 High contrast lighting
In this example, high contrast lighting is created by having some parts illuminated and leaving other parts in the dark. With such lighting, the products come into focus. Which in turn can create a sense of quality. Illuminated details in a darker room can let us perceive the most important areas/subjects in the room.
Vertical Lighting
It is important to light vertical surfaces. Ceiling lighting doesn't provide the best results while using different level lighting, the environment will be more dynamic, more welcoming. That is why it is critical to design lighting systems on walls and other vertical spaces to encourage customers into the retail store.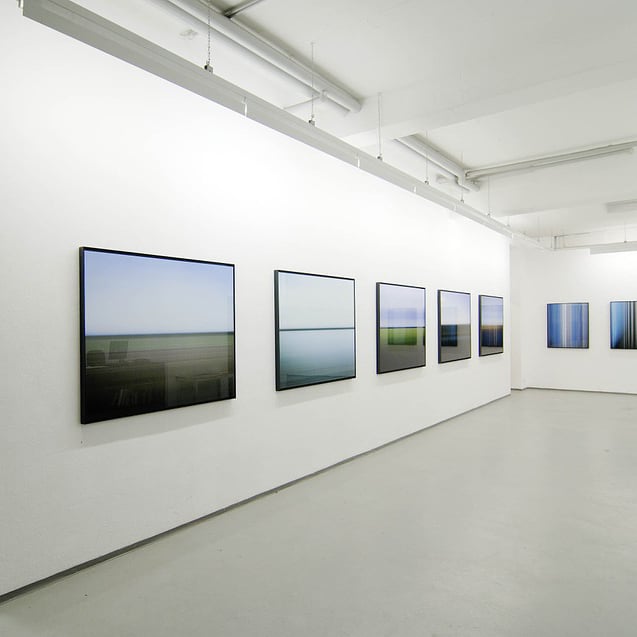 Vertical lighting
Wide beam angle on the luminaires in this room creates a soft light image on the walls. The vertical light has a soft gradient and makes the room feel calm.
Light color
Colors have a deep psychological impact on a human's experiences (mood and emotions). The color of light influences customer's perception, therefore, special attention should be paid to the selection of the appropriate color temperature for the lighting in retail stores.
From a retail perspective, it has influence on the final customer decision - to buy or not to buy. Hence, to persuade the customer to buy, store environment has to be lit in an ideal light color temperature for a specific area or the product.
One of the ways how you can create an inviting atmosphere to your customers is to use a warm or cool temperature of lighting for your interior. Both color schemes has their benefits, depending on what kind of feeling you want to create, what materials are used in your interior and what kind of result are you reaching for.
Different lighting colors can be also used to get a "Room in Room" feeling in your environment.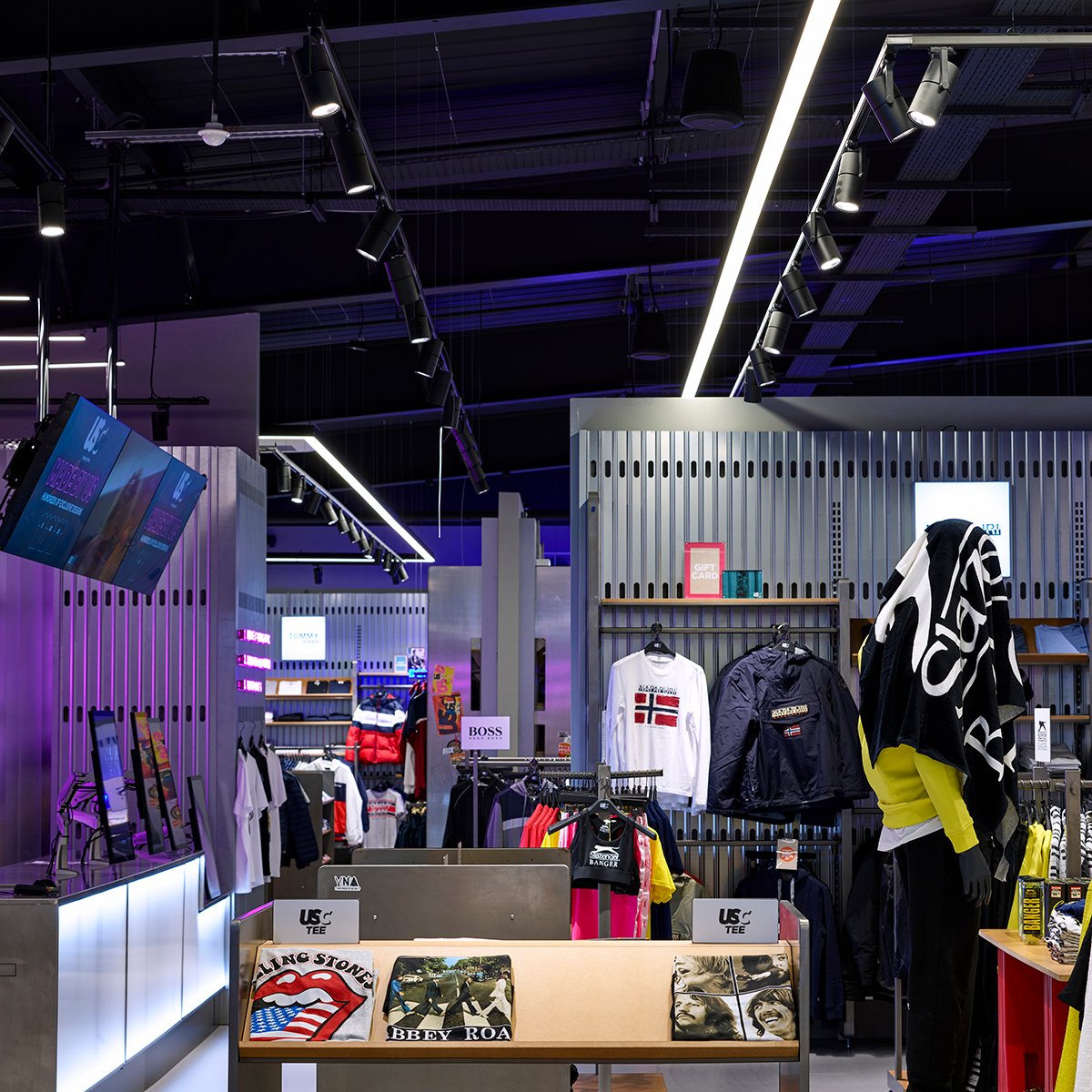 Light colors
Here, with the help of different light colors, you can see the different store areas more clearly. The light colors also make the room exiting and interesting.
"Room in Room" feeling
The store space can be divided into different environments by using the light.
Break up your space by using different types of luminaires, a mixture of lighting solutions in different areas of your store and get a "room in room" feeling.
The fixtures should be chosen that it would match your lighting strategy, your brand identity and product offerings.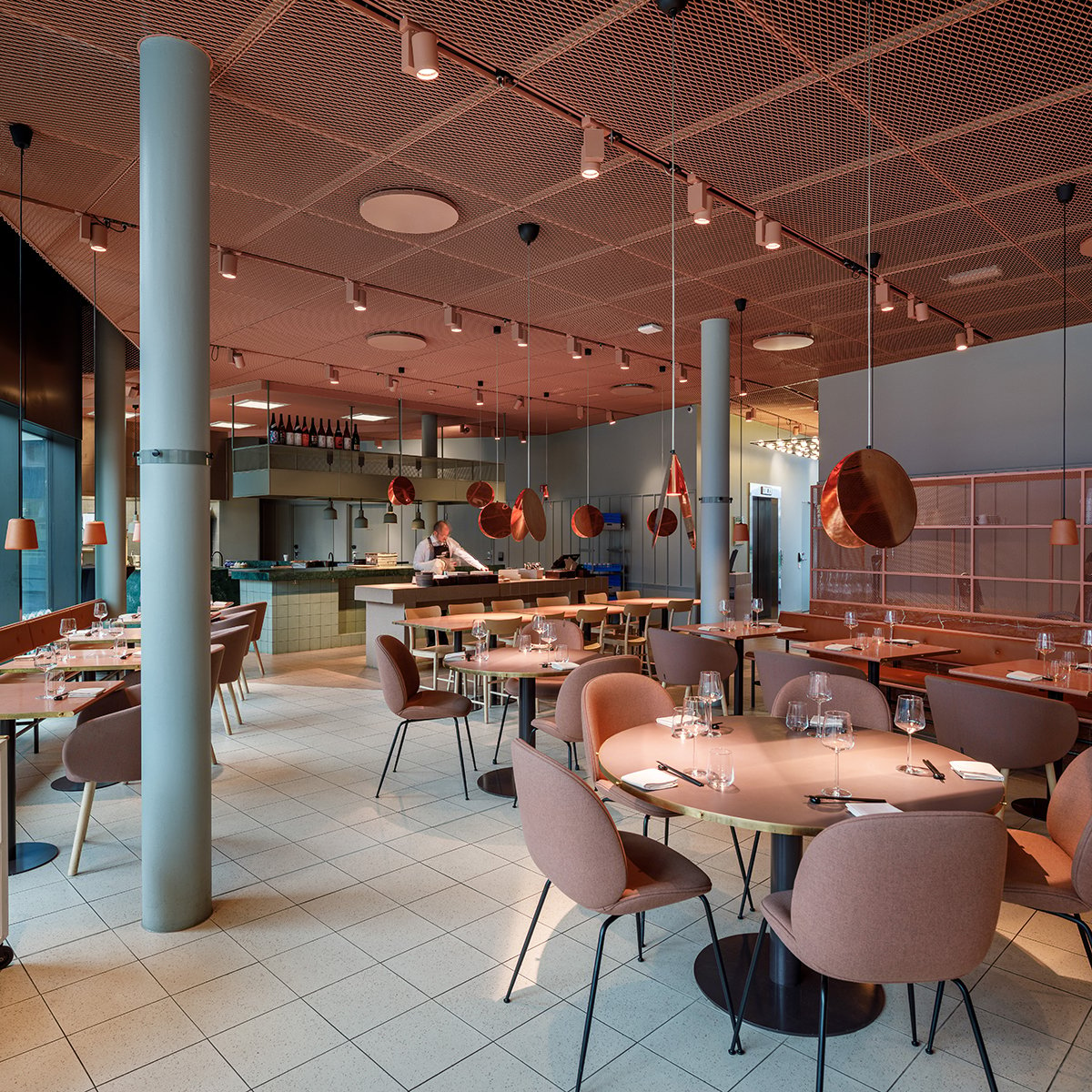 "Room in Room" feeling lighting
The light from the pendants give light to the tables. The room is plain dark in walkways and walls. This lighting makes the tables stand out in the room, and each table creates its own "room in room" feeling.
Backlight
Backlighting can be used to create a more intimate environment. By highlighting certain products or areas you can draw customer's attention to a certain area.
Backlighting the displays works very well, where you need to highlight a large area, instead of focusing the attention to a single product. Soft backlight is also very effective at drawing attention to lower shelves and produces a more attractive effect than accent lighting only. Backlighting also helps customers to navigate through the items on each shelf.
Professionally backlit photos and graphics in lightboxes, paintings and decor elements looks more vivid and realistic and makes a better impression on a customer.
In general, backlit areas are great solution to increase visibility, deliver better contrast from other visual noise and to send a clear message about your brand and products to your customer.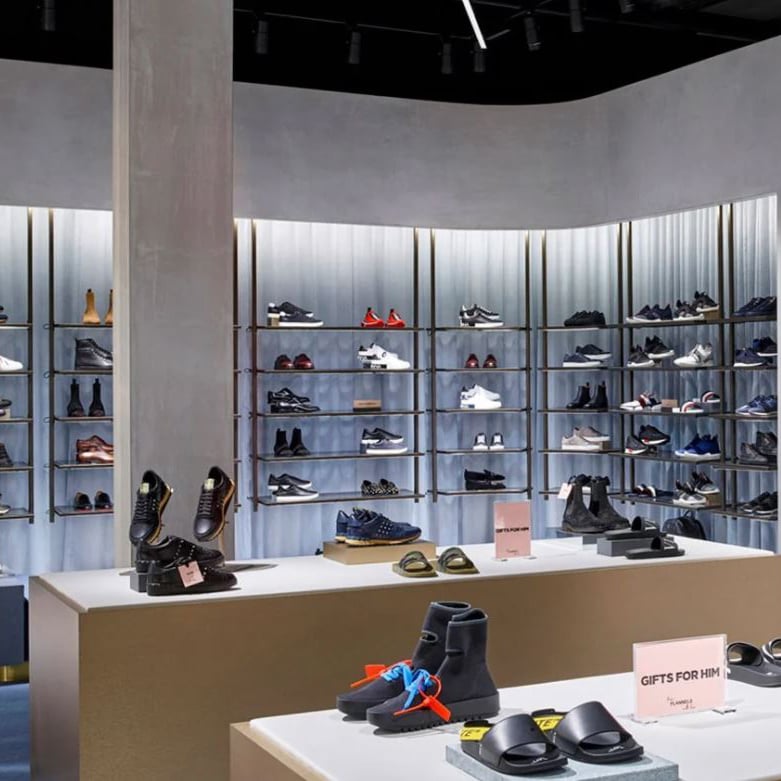 Backlight lighting
In this store, the shoes are highlighted from the front together with a soft back light. The back light helps the products to pop out from the interior. The light also brings out the structure in the draperies. Which in turn creates a depth feeling in the wall section.
---
Conclusion
It is obvious that lighting affects every aspect of the retail experience, from brand and product perception to customer engagement. Therefore it is important to consider the lighting in the early stages of the design process, and understand the impact lighting can have on overall design.
The wrong lighting scheme can be a fatal mistake, which will send the customers to a competitors' stores without even considering a purchase. So it's incredibly important that retailers understand the importance of good lighting.
---
Did you like this article?
Download our guide "5 Steps For Better Lighting Design" by Fagerhult.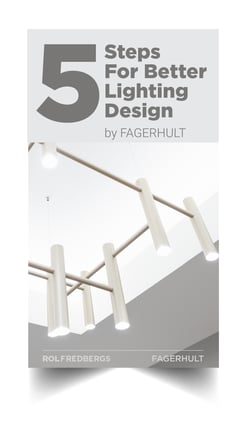 Contact us If you want to talk to our sales.
Subscribe and stay up to date
No spam, we promise! You will only
receive essential emails.