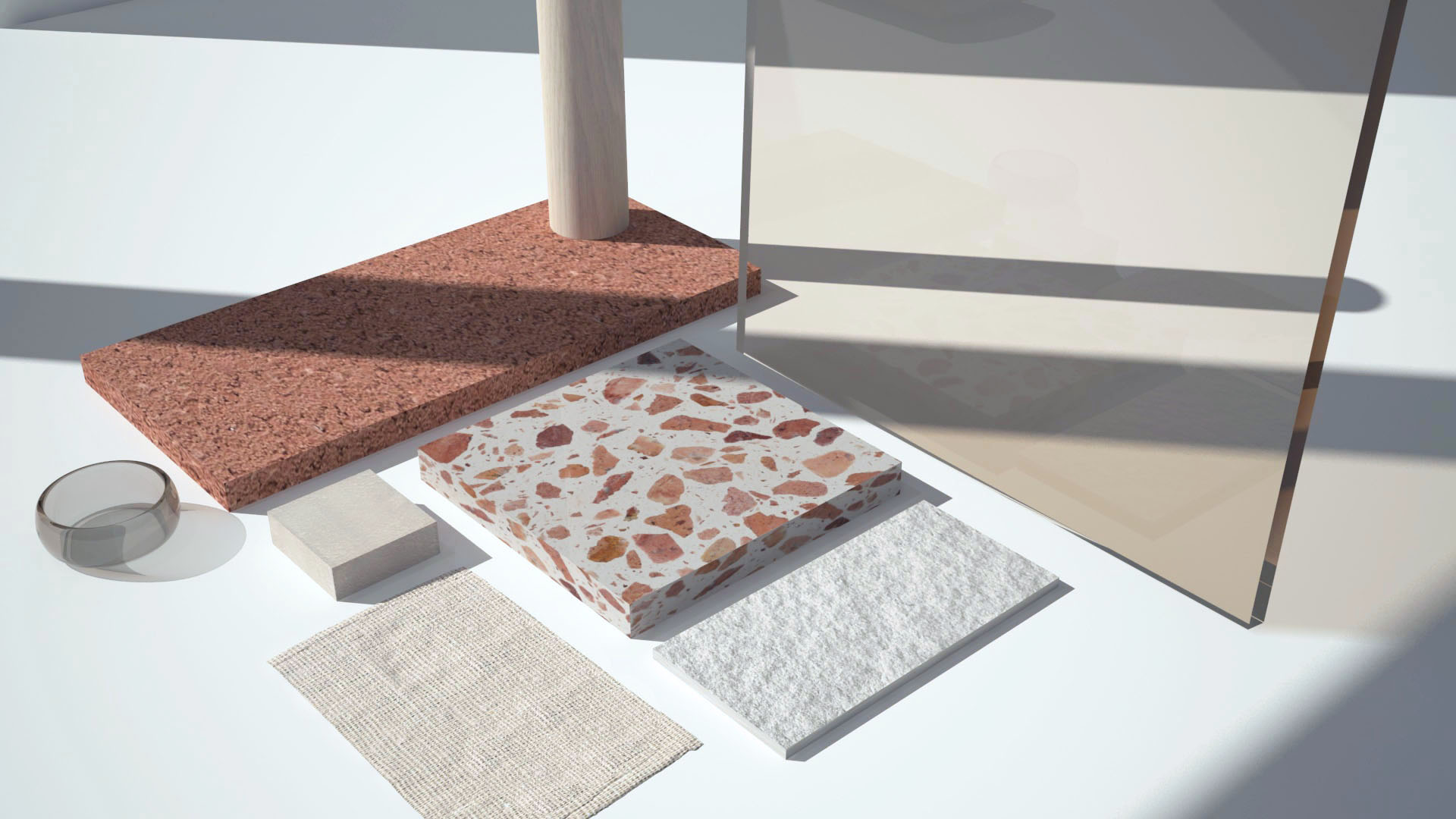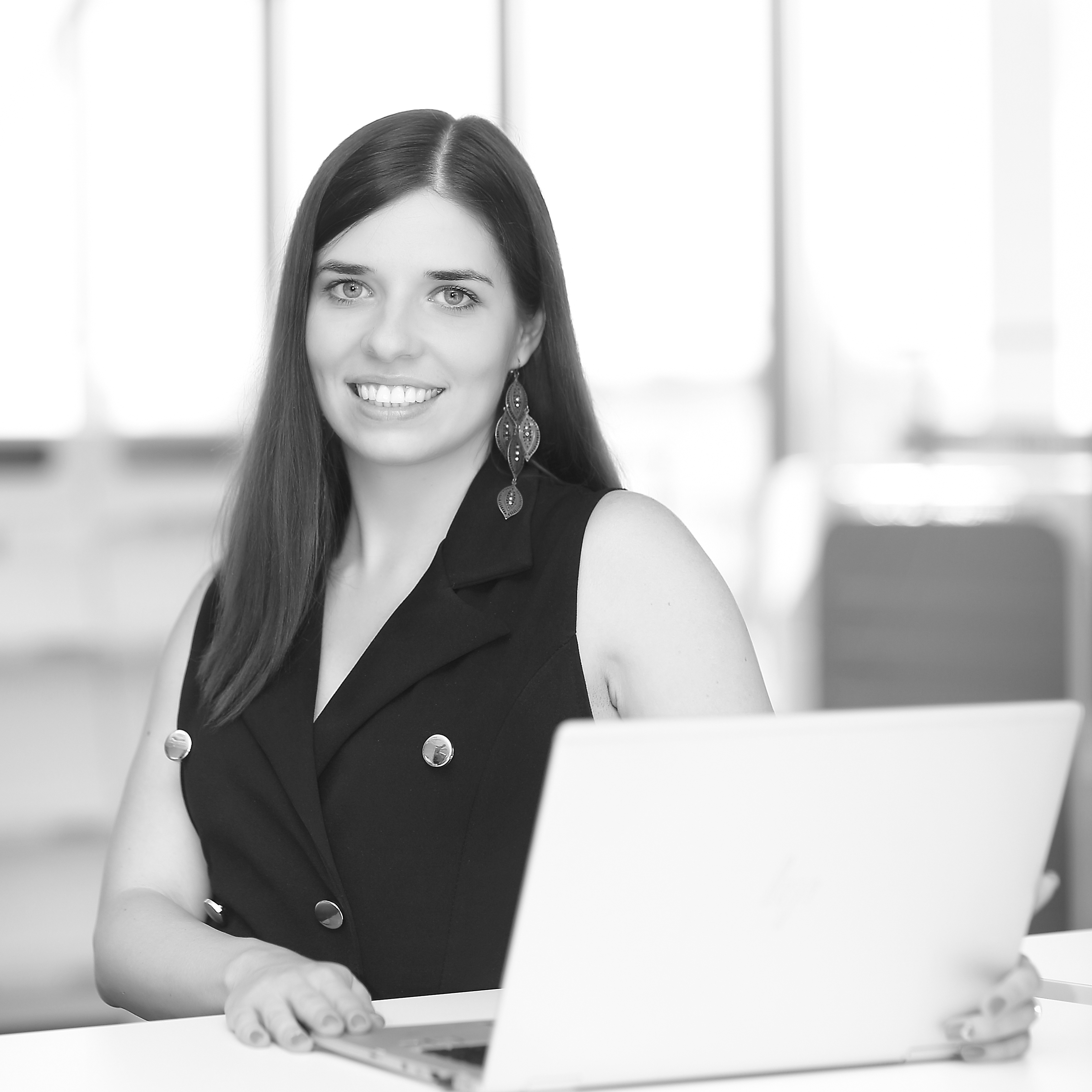 Conceptual design is a roadmap, an essential guide to follow throughout a project.
It explains the overall design purpose and provides the direction for everyone on the project team from the early design stage all the way through construction and installation.
Well thought out conceptual design makes all future decisions easier as the majority of big decisions have already been made and you can be sure they meet your project requirements.
To find out more about conceptual design specifics and what a designer's role is, we talked to Sara Olsson, designer at ROL Fredbergs. Sara has 10 years of experience and has worked on many retail, restaurant, and café projects.
---
What does a Designer do? Main responsibilities in this role.
What tools/programs are needed for a design job?
What personal features are needed to be a designer?
What professional features and skills are required for this role?
What are the biggest challenges in this job?
How does a day in the office looks like?
---
Sara, tell us about your current occupation (designer). What does a Designer do? What are your main responsibilities in this role? 
I work as a Designer with specialties within retail, café, and restaurant spaces.
My main responsibility in this job is to create innovative, strategic, and special customized store concepts and solutions. I always focus on creating spaces that promotes sales, is functional, inviting, and exciting. I want to take the costumer experience to the next level.
What tools/programs are needed for your job?
My main tool is 3Ds Max (software for 3D modeling, animation, rendering, and visualization). With this tool I can build conceptual ideas and environments with different textures, materials, and light. I create 3D models from which I get photorealistic images by rendering (the process of generating an image from a 2D or 3D model).This way of presenting and testing different ideas is a form of digital prototyping that has many benefits. It gives us and our clients a faster process, enables quicker decisions, lower costs and it is environmentally friendly.
Other tools I use in my day-to-day work are Adobe Photoshop and InDesign programs. I use Photoshop to adjust photos after rendering or to prepare material textures for using in 3ds Max. I use InDesign for making presentation layouts and catalogues for our clients.
What personal traits are needed to be a designer?
Being a designer means, that you have to be able to create conceptual ideas with different forms, colors, and materials, so you have to be creative and have expressive but logical visual thinking.
Also, you need to be a good listener. A designer seldom works alone and there are always a lot of different parties involved in the process. It is very important to be able to listen and understand both, the clients request and needs of the staff and the target group of consumers. Co-creation is the key to the success of the project.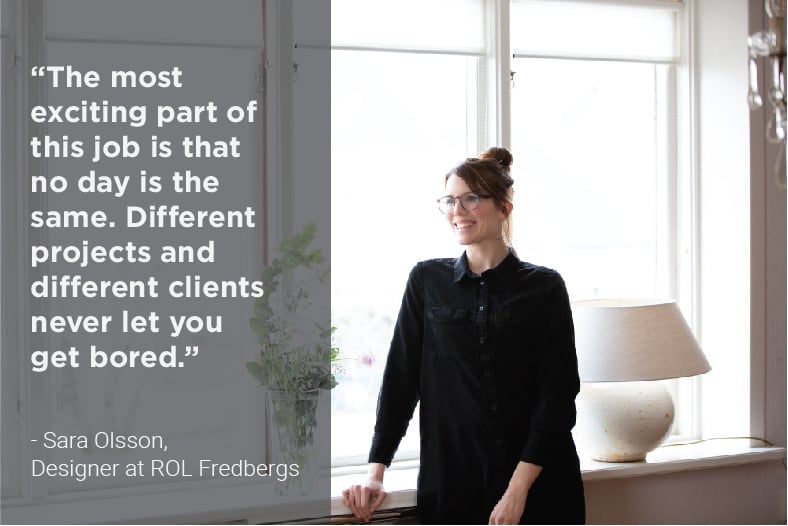 Sara you mentioned other people. Are there any other roles involved in the process?
Yes! When the main concept design and details are clarified and approved with a client, we still need to work through many aspects which include the technical drawings, pricing and the supply of materials.
Throughout the process I work closely with other roles within the company, my colleagues in sales, technical designer's, purchasing and project managers.
Also, for projects were we need a specific and unique knowledge we collaborate with partners from other companies and use our supplier network.
All departments included have a vital role to ensure all elements of the concept are achieved.
What professional features and skills are required for this role?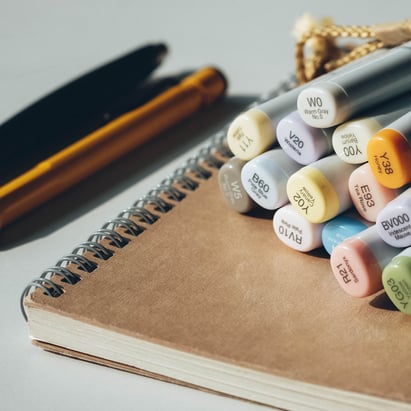 I believe it depends on the organization you are working in, but some skills and professional features that often is in demand are as follows:
Have in depth

understanding and

knowledge of

the

product development

and

design

Knowledge in 3Ds Max or comparable 3D modeling / rendering tools
Knowledge of creating presentation (preferably by using the Adobe toolbox or comparable programs)
Experience in working in a project-oriented environment
Have well developed communication skills


What are the biggest challenges in this job?
The biggest challenge but also the most interesting part is in the beginning of the design process, to observe, define and understand clients' needs. This part is very interesting and super important as a base to be able to create a great result.
How does a day in the office looks like for concept designer?
The most exciting part of this job is that no day is the same. Different projects and different clients never let you get bored.
Besides that, I have to stay updated with industry news and trends, to know about new materials and technologies. So, alongside my ordinary work, I also have to make time for research and forecasting. As a designer you need to have good analytical instincts on upcoming trends.
---
Did you like this article?
Download our guide "Conceptual Design Process Steps", where we describe the conceptual design process and introduce you to all the steps you need to complete if you want to succeed with your concept project.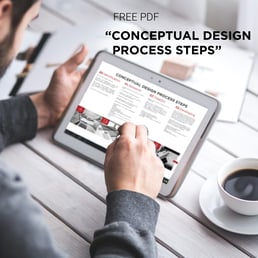 If you are interested in reading more about us visit our website.
If you want to talk to our sales, contact Leif Åman, Global Head of Sales
If you enjoyed this article, don´t forget to sign up for our blog!
Subscribe and stay up to date
No spam, we promise! You will only
receive essential emails.